The team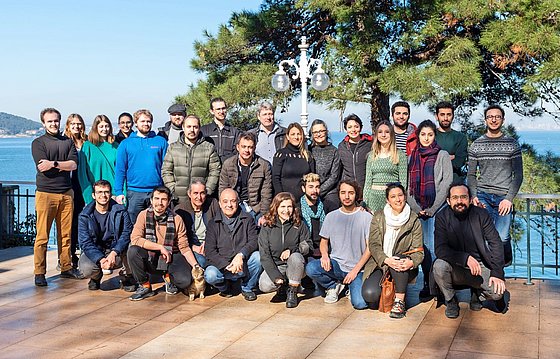 Team Deeply High is a collective of students and teachers from Lübeck University of Applied Sciences (THL) and Istanbul Technical University (ITU). The German and Turkish team members got to know each other as competitors in a previous Solar Decathlon 2019 competition in Morocco. Now, at SDE21/22, they are jointly pursuing the goal of developing architectural solutions for a sustainable, climate-resilient and socially responsible built environment. The team name Deeply High reflects the motivation of the international team members: "We are deeply concerned about high sustainable building solutions!"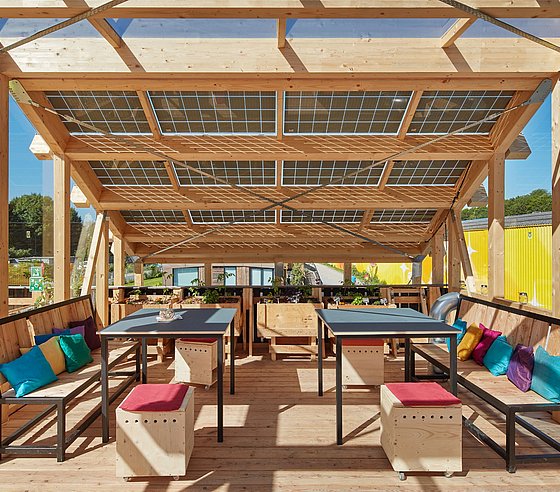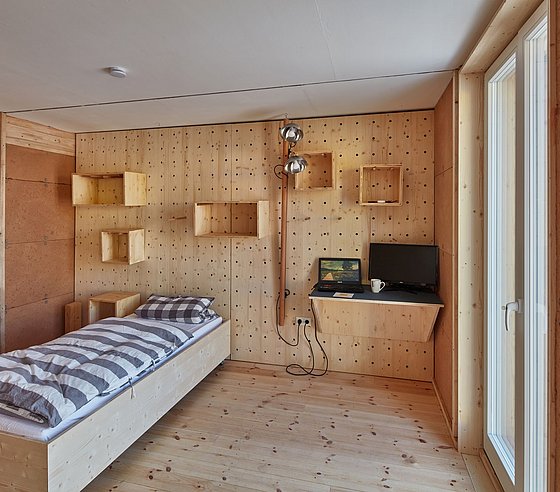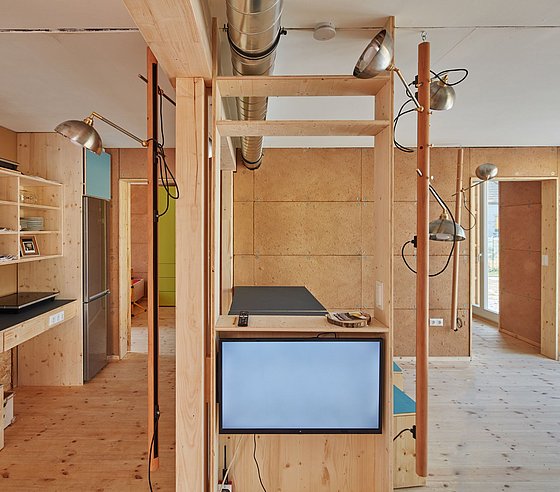 The project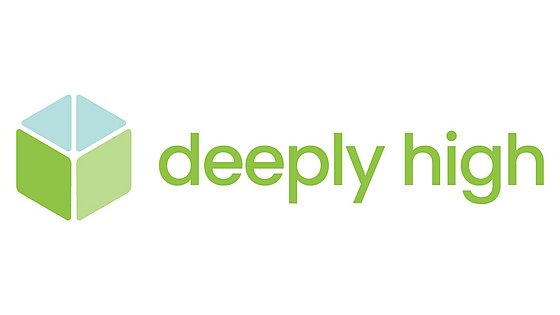 Team Deeply High develops an environmentally friendly solution for redensification using the example of classic social buildings from the 1950s to the 1990s in Kiel. This type of building can be found in tens of thousands in Germany, which means that climate-friendly building solutions can also be implemented as a method in other locations. In doing so, the team has broadened the perspective towards Town - Countryside – Conurban.
To provide the existing residents with additional visible qualities as part of the necessary energy-efficient refurbishment, effective but minimally disruptive interventions are proposed: in the course of the most necessary window replacements, these should hence forth allow a higher incidence of light and thus a higher quality of life. Conservatories offer the flats on the ground floor a generous private outdoor space. Upwards, towards the new floors, these vertical energy gardens, which are designed as"suntraps" or for temperature control, taper off, as the flats also receive more light here.
In terms of technical building equipment, the team combines tried-and-tested as well as newly developed systems. Examples are the developments in organic photovoltaics, electricity generation from waste heat and the topic of algae tecture. On the one hand, this is the natural treatment of wastewater by algae, whereby water of different qualities is obtained. The water can then be used, for example, for washing clothes, flushing toilets or watering vegetable plants on the additionally planned roof garden. On the other hand, it is a matter of conversion processes that can convertexcess CO2 into oxygen, which is still an open task, especially in urban and suburban areas. A system of cooling and heating, ventilation and electrical devices that are acting in adaptability to occupants' needs will be part of the whole technical building equipment.
For the insulation of the walls, the team uses renewable raw materials such as straw or hemp. Although not renewable, the surfaces made of clay can be recycled as often as desired with at least the same quality level and with low energy consumption and emissions: prefabricated panels speed up the installation process, and the end product helps to create a physiologically positive moisture balance in the interior.
The planned roof gardens also fulfil the tasks of bringing the immediate urban climate back into balance and avoiding excessive amplitudes. The term "sponge city" is used by experts to describe the ability to temporarily store precipitation, relieve the burden on the sewage system, ensure a more even moisture balance and reduce urban heat islands. This aspect is important for all people living and working in the city, and at the same time it helps to counteract the progressive loss of biodiversity.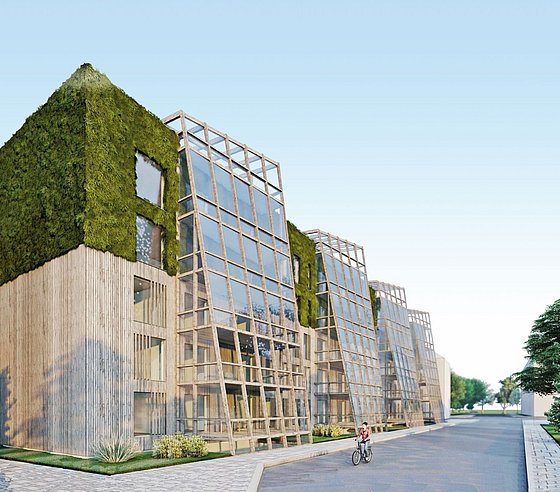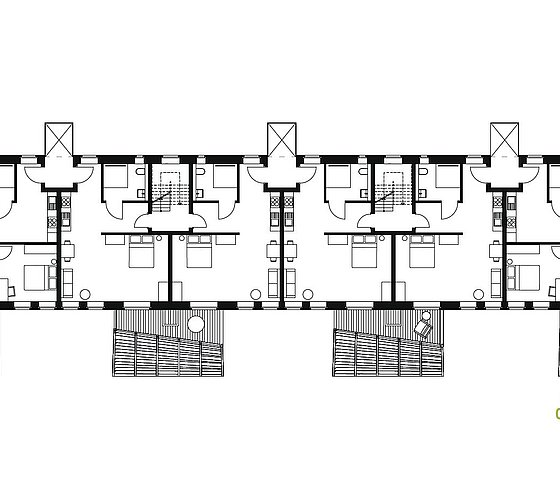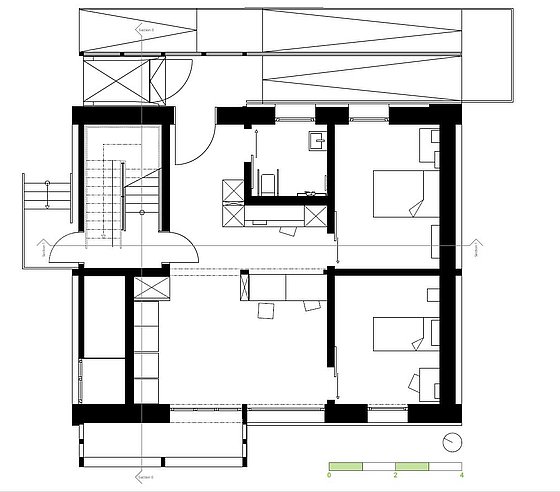 Virtual tour