Education
Education is crucial for the transition towards a sustainable society. It is the foundation for sustainable thinking and action and provides active and responsible participation skills. With a view to our time's political, ecological and social challenges, it is essential to familiarise children and young people with sustainable development issues as early as possible. The Solar Decathlon Europe 21/22 offers a unique opportunity to experience first-hand how we can protect our climate and make our daily lives in the city even better.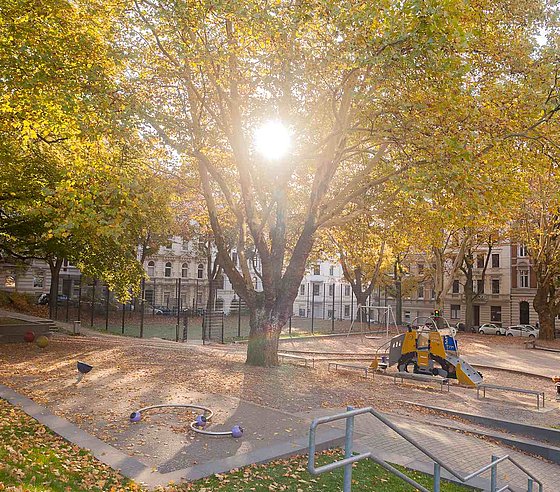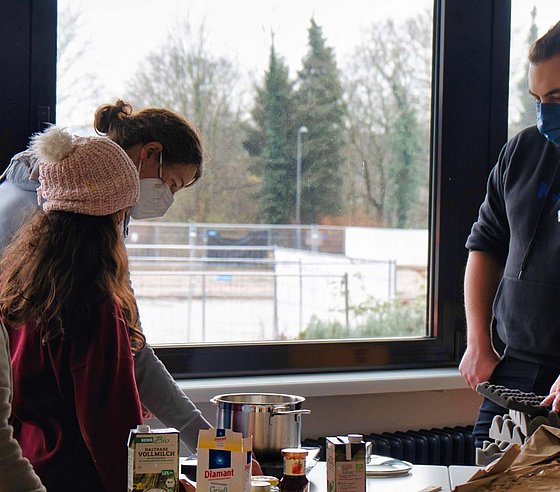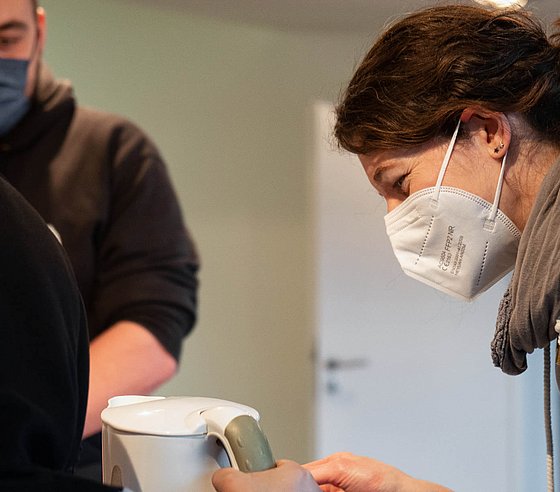 Offers for schools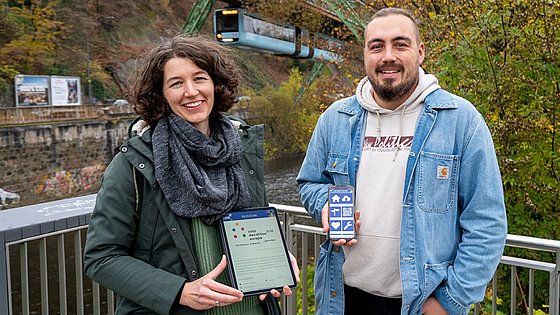 During the event from 10-26 June 2022, we offered age-appropriate tours of the Solar Campus for school classes. Students from the University of Wuppertal accompanied the classes on a detailed tour of three buildings. Other activities were also carried out on the event grounds by our event partners and the SDE 21/22 education team.
Until our event, we also conducted two-hour workshops with pupils at the event site on the Nordbahntrasse in the "Alte Glaserei". The aim was to sensitise the children and young people to the core topics of climate change, sustainable urban development and climate-friendly building and living by means of vivid learning stations and exciting experiments.
In cooperation with the GeoIT school lab of the Department of Geography at the University of Wuppertal, we offer the digital course "Renewable Energies". This course provides older school children with comprehensive basic knowledge on energy (transition).
In addition, you and your students will have the opportunity to explore the Mirke district in Wuppertal independently with our digital learning path, the Biparcours app. A Biparcours is like a scavenger hunt, where you solve tasks with a digital device and get points for it (an internet connection during the hunt is an advantage). The digital scavenger hunt through the Mirke district takes about 2 hours and can be carried out by classes in small groups on their own responsibility. Simply download the free Biparcours app, scan the QR code and off you go!
Together in the neighbourhood
Using the example of developments in the Mirke, the children and young people can discover different solutions and approaches for a sustainable future for our cities. To establish contacts and implement them, we work together with institutions in and around the Mirke neighbourhood. Examples include Alte Feuerwache Wuppertal and Junior Uni Wuppertal.
Video series with kids
Children and adolescents from the Mirke district will act as expert guides in our video series SDE 21/22 Walking Tours. They show the places that are most important to them and thus also the Mirkedistrict from an exciting perspective.