The team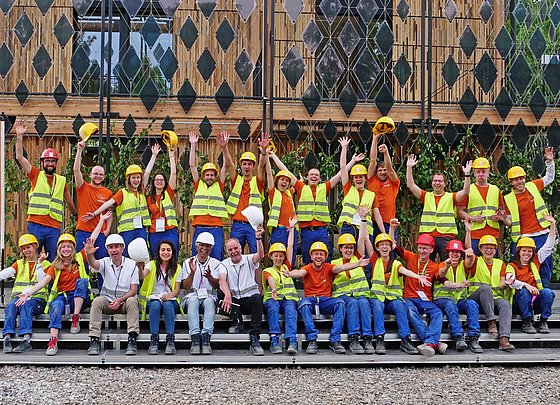 Team coLLab (Collaborative Laboratory) of the University of Applied Sciences Stuttgart consists of four basic areas: Core Team (students from different departments of the HFT), Management Team (research project staff as well as administrative staff), Mentor Team (professors at the HFT), Construction Team (students for construction of the demonstration unit) and a Partner Team. In 2010, the University of Applied Sciences Stuttgart already participated in the Solar Decathlon Europe in Madrid and won 3rd place out of 16 teams.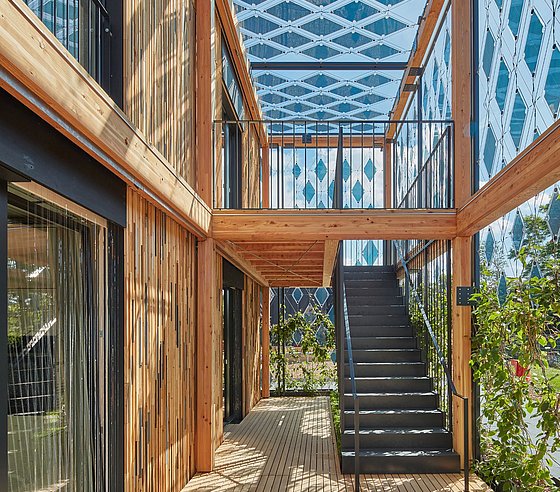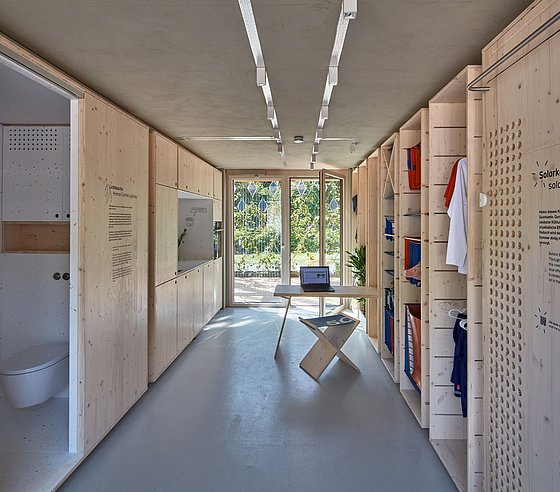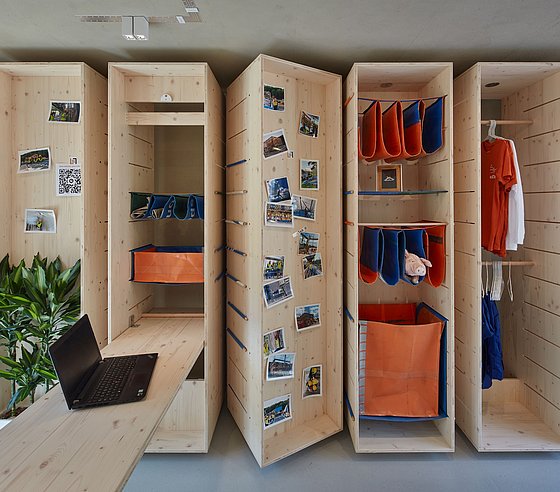 The project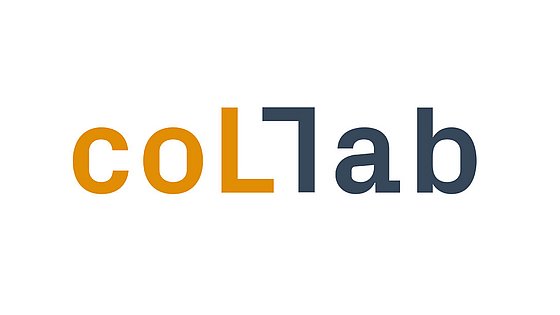 Team coLLab is developing an interdisciplinary extension and redevelopment concept for Building 5 of the HFT campus in Stuttgart. They aim to create space for student living directly at the inner city campus. The potential for such extensions in urban areas is great, so it should be ensured that the design is transferable to other urban buildings. Among other things, the extension must be able to react to different building dimensions, requirements for space utilisation and orientation, and climatic conditions.
The basis for the design is a constructive wooden grid, the so-called "GRID", which is placed on the respective existing structure. The residential units themselves, which are linearly inserted into the GRID, offer the residents space for individual design and creative freedom within their own four walls. In the middle of the residential units, a space is created that can be designed by the residents to meet their individual needs.
The interior of the residential units is characterised by so-called functional walls on both sides, in which intelligent furniture and technical components are installed. For example, a kitchen or seating and a bed are accommodated in these walls and can be folded out, pulled out or pushed open as required.
In addition to the supporting function of the GRID, the resulting GRID spaces are filled according to the climatic conditions of the location and the orientation of the existing building. Possible gap fillings of the GRID are collectors for regenerative power or heat generation, sun protection, greening, daylight permeable grids and openings. The aim is to generate regenerative energy and increase the residential units' comfort.
The measures for energy generation and energy saving are thus visibly integrated into the architecture. The ideal placement of the various fillings is determined by simulations of energy requirements, interior temperature and daylight conditions.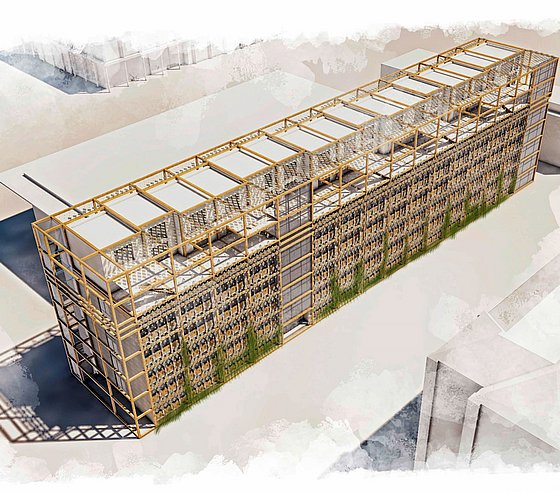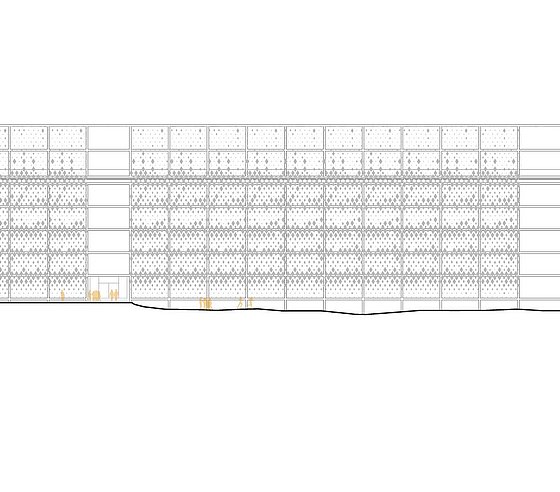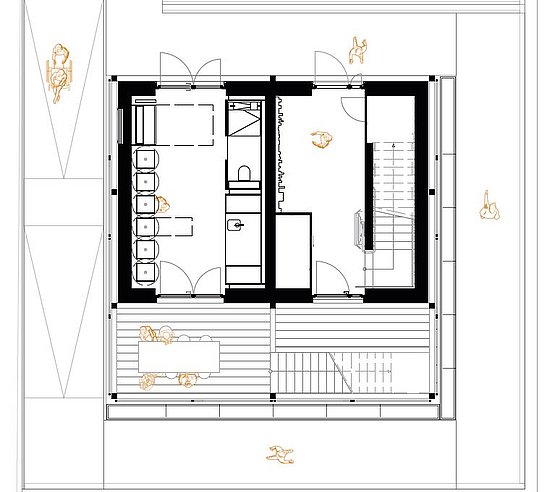 Virtual Tour